Mission: Impossible: Baka is a special episode in the Baka to Test to Shoukanjuu anime adaptation. It is bundled with the Baka and Test DVD/BDs.
During lunch, Kouta Tsuchiya receives a mission: he is to take new photographs of Hideyoshi, who ranked Number One in the guys' popularity contest, the girls' popularity contest, and the newly established Hideyoshi division. Kouta, however, ends up being "taken down" by the Class 2-F ladies.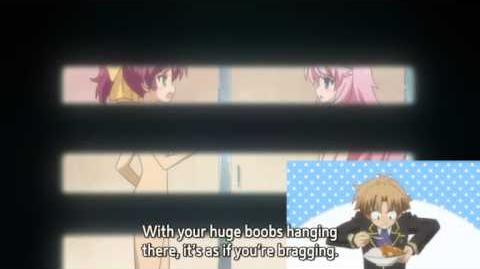 Ad blocker interference detected!
Wikia is a free-to-use site that makes money from advertising. We have a modified experience for viewers using ad blockers

Wikia is not accessible if you've made further modifications. Remove the custom ad blocker rule(s) and the page will load as expected.